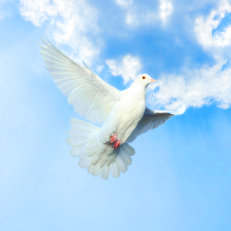 Herbert Larson
June 19, 1927 - January 13, 2013
HERBERT LARSON

Mr. Herb Larson passed away Sunday, January 13, 2013 at Gables On the Pond, Random Lake, where he had resided for the last eight years. He was 85 years old. Herbert was born in Oak Lawn, IL on June 19, 1927, son of Gustav and Edith Olivia Lundgren Larson. Following his schooling, Herb enlisted in the United States Navy, and proudly served until1949. On June 3, 1950 he was united in marriage with Judy Gamerdinger in Milwaukee. The couple settled in West Allis and raised their family. Mr. Larson worked as a Postal Clerk in West Allis from 1966 until his retirement in 1985. The couple then moved to Black River Falls. Mrs. Larson preceded him in death in 1992. Herb later moved to Grafton, and finally to Random Lake in 2004. Mr. Larson was a member, former Chaplain and Past Commander of the Disabled American Veterans in Black River Falls and a member of the American Legion Post in Black River Falls. While in Black River Falls, Herb was also involved in the Meals on Wheels program and was an "unofficial" greeter at the local Walmart store. He was a "people person" and loved socializing, always having a good one-liner at the ready. Mr. Larson is survived by two children: Allen Larson of Port Washington and Marilyn Larson of Grafton, five grandchildren: Jamie, Jeremy, Christina, Joshua and Krysta, step-grandson David, and five great-grandchildren. He is further survived by his brother Dick (Barbara) Larson of Marinette, sister Nancy (Charlie) Graham of Milwaukee, nieces, nephews, other relatives and many friends. He is preceded in death by his wife, four sisters: Millie, Helen, Dory & Toni, and four brothers: Roy, Harry, Bernie and Bob. A Memorial Service will be held at 2PM on Tuesday, January 22, at Portview Christian Center, 3457 County Road LL, Port Washington. Rev. Steven Wood will preside. Herb will be laid to rest beside his wife at a later date. The family will receive visitors at the CHURCH on Tuesday from 1-2PM. The Eernisse Funeral Home in Port Washington is assisting the family with arrangements. Online condolences can be left at www.eernissefuneralhome.com .
... Read More
No Photos Yet

Add one now
What will you miss most about Herbert?
What is your favorite memory of Herbert?
How did Herbert inspire you?
What made Herbert so unique and special?
No Tributes Yet

Add one now
No Videos Yet

Add one now
Herbert Larson's online obituary has been made permanent courtesy of Obitio Online Obituaries.