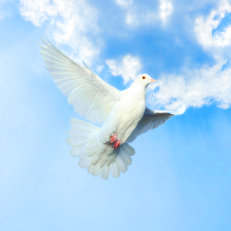 Rudolph Paul Bozic
January 16, 1944 - January 27, 2014
Mr. Rudolph P. Bozic, of Random Lake, passed away Monday evening, January 27, 2014 at his home. He was 70 years old. Rudolph was born January 16, 1944 in Milwaukee, the son of Rudolph and Cecilia Bozic. Rudolph is survived by his wife Julia (nee John) and three children: Karin Mikula of NJ, Richard Bozic of WI and Sarah Bozic of WI. He is further survived by his mother Cecilia (the late Rudolph) Bozic of WI, sister Joan Rosenberg of WI, sisters-in-law Jody (Tim) Hansen of TX and Jennifer (Bob) McKechnie of OH, other relatives and friends. Private family services were held. The Eernisse Funeral Home, Belgium is honored to be assisting the family with arrangements. Online condolences may be left at www.eernissefuneralhome.com . ... Read More
No Photos Yet

Add one now
What will you miss most about Rudolph?
What is your favorite memory of Rudolph?
How did Rudolph inspire you?
What made Rudolph so unique and special?
Cassie Trott
Feb 2, 2014
Rudy, thanks for all the rides home from school when I was to lazy to walk the block to my house! I always left that car with a smile on my face, if not full on laughing. Those are some memories I will always cherish. I ... more
Carolym
Feb 1, 2014
Rudy-we will remember you with kind thoughts and wishes for great PEACE in eternity. May the Lord call you home to rest in His arms.
Marilyn Thornell
Jan 31, 2014
Dear Julia, I'm so sorry to hear about Rudy's Death. I still remember the times we sat in the kitchen while Kayla and Sarah would play. He certainly entertained us. My deepest sympathy to you and the family. My prayer... more
Sue Rusch
Jan 30, 2014
Dear Julia and Family, please accept my deepest sympathy, I just can't believe that Rudy has passed. He was such a happy person and so personal. When he came to the drugstore we always had quite a conversation. He alway... more
Dick Brunow
Jan 30, 2014
Deepest sympathys to all the family. I have many great memmories of times spent with Rudy, fishing, vacationing, working with and for him,family times, living above him was a riot at times. You are all in my thoughts and... more
Nancy
Jan 30, 2014
Although years pass quickly I remember those who were part of my life ! Rudy and I went to school together and spent times early on enjoying our children! Rudy may you now know the peace you were seeking! Rest in God'... more
No Videos Yet

Add one now
Rudolph Paul Bozic's online obituary has been made permanent courtesy of Obitio Online Obituaries.