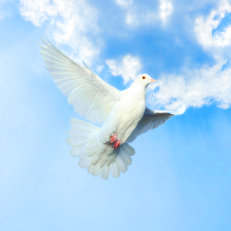 Elizabeth Rose Meyer
January 8, 1923 - October 14, 2013
Elizabeth R. Meyer "Bette"
Elizabeth "Bette" Meyer, age 90 years, formerly of Fredonia, passed away on Monday evening, October 14, 2013 at Cedar Bay West Assisted Living in West Bend. She was born January 8, 1923 in Cedarburg, daughter of John and Elizabeth Hemlock Lennartz. On December 26, 1970, she married Paul Meyer at St. Francis Borgia Catholic Church in Cedarburg. He preceded her in death in 1995. Prior to getting married, Bette worked in the production department office at Doerr Electric Company in Cedarburg. She enjoyed golfing , bowling, gardening, and volunteering at the food pantry until moving to West Bend 9 years ago. She is survived by two sisters Rosemary Erickson of Overland Park, Kansas and Ruth Johnson of Port Washington, as well as many nieces, nephews, great nieces and nephews, other relatives and friends. She was preceded in death by two brothers Joseph and John. A memorial Mass of Christian Burial will be celebrated on Saturday, October 19, 11 AM at Divine Savior Parish, St. Rose Chapel in Fredonia, with Father Todd Bude officiating. Inurnment will be in St. Rose Cemetery. Visitation will be at the CHURCH Saturday from 10 - 11 AM. In lieu of flowers, memorials to Cedar Bay West appreciated. The Eernisse Funeral Home, Port Washington, is assisting the family with arrangements
... Read More
No Photos Yet

Add one now
What will you miss most about Elizabeth?
What is your favorite memory of Elizabeth?
How did Elizabeth inspire you?
What made Elizabeth so unique and special?
Nancy Lennartz
May 14, 2014
Aunt Bette, was my Idol as a child. I loved sitting on the edge of her bed while she got ready to go out. I miss you dearly. Thank You for loving me. God has another Angel.
Food For The Poor, Inc.
Oct 29, 2013
On behalf of Food For The Poor, we would like to offer our deepest condolences to the family and friends of Elizabeth Meyer, who was a true friend of ours and of the poor whom we serve. Elizabeth's support has brought l... more
S Ford
Oct 19, 2013
I am so sorry for your loss. Please know that you are never alone. You can find much comfort in the Holy Scriptures which assures us at Psalms 34:18 that God is near to those broken at heart and crushed in spirit. Plea... more
Helen & Larry Horn
Oct 15, 2013
My trips to WI always included a visit with Bette. She still had a sense of hummer this last summer. God bless her.
Mike Meyer
Oct 15, 2013
Although a quiet person, Bette was wise, considerate and loving. She had a profound effect on Paul during their marriage. I considered her a second Mother. She could make her point without the feeling she was preachin... more
No Videos Yet

Add one now
Elizabeth Rose Meyer's online obituary has been made permanent courtesy of Obitio Online Obituaries.